Best Public Land Deer Hunting Locations in the Midwest
Share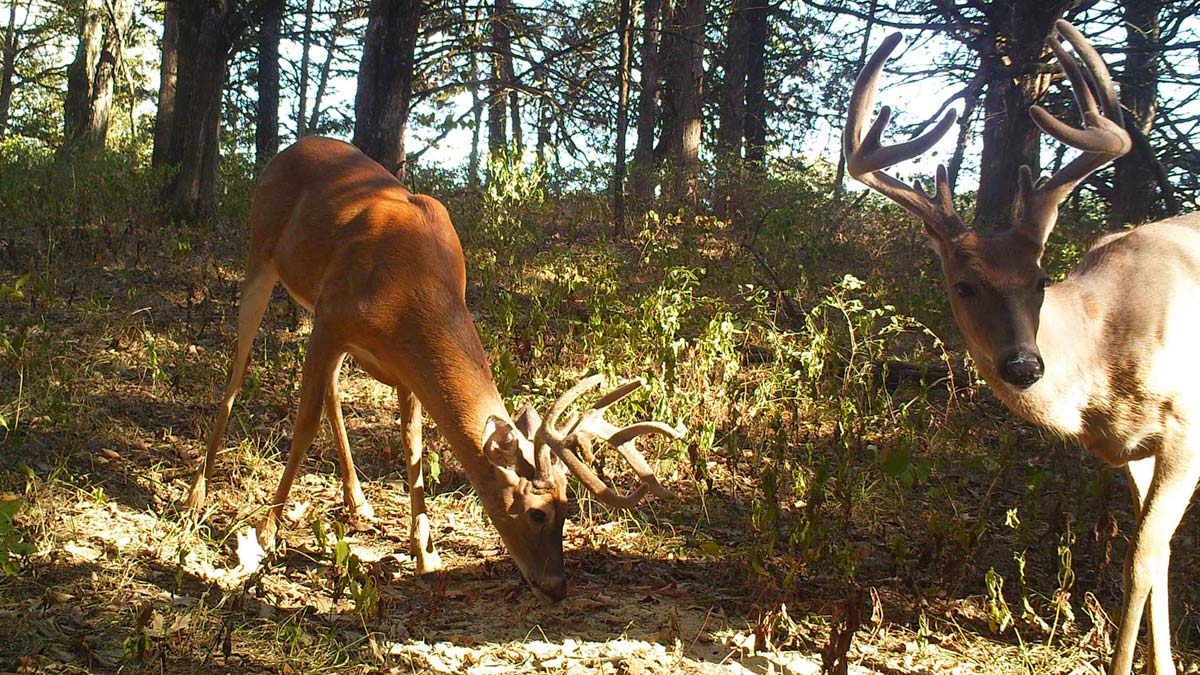 Choosing Your Next Midwest Public Land Deer Hunting Trip
If you own a chunk of hunting land, you're certainly a lucky individual. But if you don't find yourself in that camp, all's not lost. There are a lot of public lands you can explore for deer hunting, and there's really no better place to do it than the Midwest. The climate, habitat, and food resources are all perfect for producing a heck of a lot of deer, and some very nice quality ones too. So if you're interested in a public land deer hunting trip this season, here are some of the best locations in the Midwest states.
Types of Public Hunting Land
First, get over the belief that you aren't a "landowner" – there are all kinds of public hunting lands at your disposal because you pay taxes for them.
Federal public areas often include: Bureau of Land Management (BLM) lands, U.S. Army Corps of Engineers (USACE) lands, U.S. Forest Service (USFS) national forests, and national wildlife refuges.
State-managed lands include: wildlife management areas (WMAs), waterfowl production areas (WPAs), wildlife areas, state parks, and state forests.
County-managed lands often include tax-forfeit properties or industrially managed rural lands, which are open to the public in many areas.
If you're headed across the country for an out of state hunt, you won't necessarily be paying for those specific lands, but they're still open to non-residents with a hunting license. The biggest thing is to make sure you study the hunting regulations for whatever specific parcel you decide to hunt, as there may be specific rules to abide by.
5 Best Public Land Deer Hunting States
As mentioned earlier, the Midwest has a lot going for it for producing quality deer. Midwest white-tailed deer are often heavy-bodied and heavy-antlered due to a lot of available food and cover, and populations are generally pretty good. Disease outbreaks (CWD and EHD) are becoming more prevalent, but herds seem to still be holding on in these states. Here are 5 public land deer hunting states for you to consider.
Iowa – the corn state is one of the most sought-after states for hunting mature bucks, because the trophy potential is huge. The state boasts tons of record-book whitetails, and the deer herd is pretty good, apart from some localized break-outs of EHD lately. As far as public land deer hunting goes, there are lots of WMAs and state forests that you can hunt. The downside to this state is that the chance of drawing a hunting tag can be tough and the associated price tag can be several hundred dollars.
Missouri – right below Iowa is another great public land deer hunting hot spot. Generally, the northern fringe of the state offers better deer hunting, and the state has several Boone and Crockett and Pope and Young records to its name. Public lands are more numerous here, with ample federal properties (USFS and USACE) and state-managed lands too.
Kansas – while the secret's out about the deer hunting in Kansas, you still have a good chance of harvesting a mature buck there. This state is known for growing some big prairie deer and the Boone and Crocket ad Pope and Young records back that up. There is a fair amount of federal and state hunting land, but they also have a Walk in Hunting Access program, where private landowners open their land to public hunting. The downside is that many non-resident hunters apply and the whole license and tag can set you back over $500.
Wisconsin – you can't talk about the Midwest and not recognize Wisconsin as a great public land deer hunting opportunity. The record books are full of entries from Wisconsin, and so the potential is definitely there. But the real advantages to deer hunting in Wisconsin is that nonresident tags are super cheap (under $200) and the public lands abound. Name a type of public land, and Wisconsin probably has a ton of it: national forests, state forests, county forests, wildlife areas, industrially-managed forest lands, etc.
Ohio – the buckeye state is quickly being recognized as a phenomenal deer hunting state. The terrain, habitat, and food sources all combine to create some incredibly big deer. The best part is that the public land deer hunting opportunities abound, with numerous national forests, state forests, state parks, and wildlife areas. The price of the over the counter license isn't too bad to stomach either.